The Reece's Rainbow
Angel Tree project
is in full swing. But there's only one more day left to donate and receive an ornament of the waiting angel for your tree! If you'd like to receive a 2008 RR Angel Tree ornament with the photo of a waiting child, go to
this link
and choose a child to sponsor. A donation of $35 or more and you will receive a beautiful ornament for your tree. I assure you, the ornaments are beautiful. But, more important than the ornament,
100% of the money you donate
will go to help the child you choose to find a forever family.
The Angel Tree fundraiser has already raised over $20,000 in grant money for children with Down syndrome all over the world and there's still 15 days left. If you want an ornament, you have to donate by midnight on the 15th (tomorrow!).
Also, make sure you scroll to the bottom of
the page
and look at how many children have already found their forever families since the Angel Tree began on November 1st.
So, what are you waiting on? Click the tree....and give the gift of a forever family this Christmas season!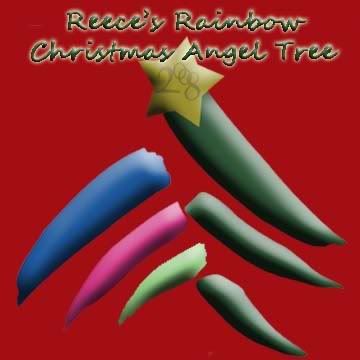 Grab This Button
Thanks Shelley, for writing it up!